Article: The Ultimate Guide to Finding Affordable Women's Leather Backpacks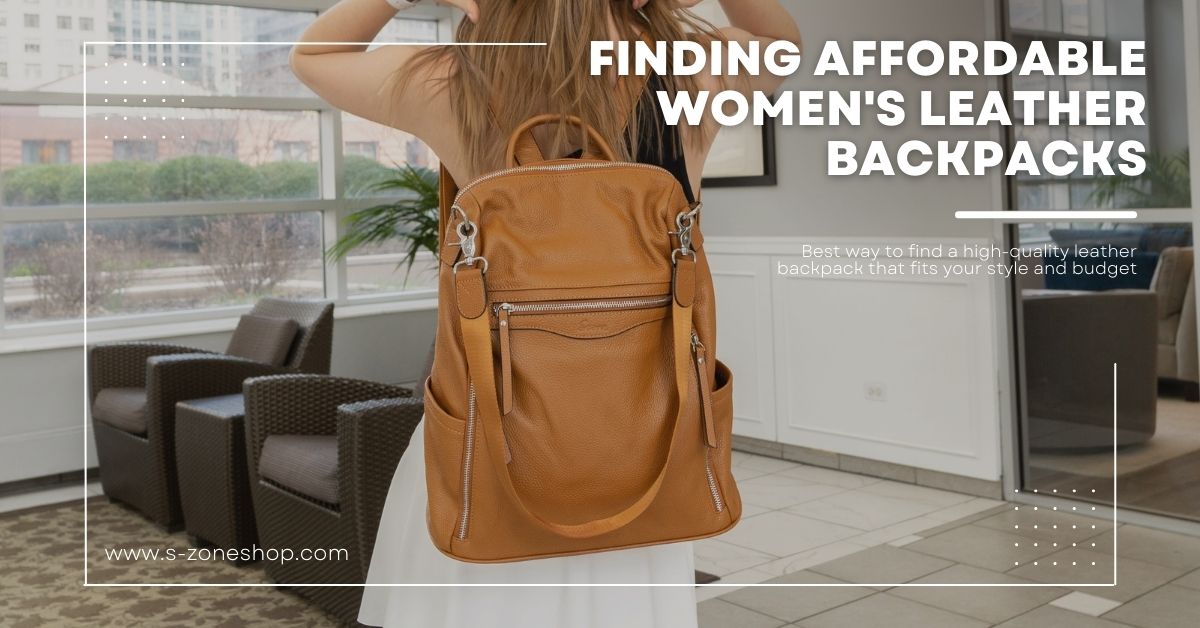 The Ultimate Guide to Finding Affordable Women's Leather Backpacks
Leather backpacks have been a popular accessory for decades, offering both style and practicality. A leather backpack is an investment piece that will last for years, but the price tag can often be a barrier for many. However, with the right knowledge and research, it is possible to find an affordable women's leather backpack without compromising on quality.

Here's our ultimate guide to finding the best deals on women's leather backpacks:

1.Research your options:
Before making a purchase, do your research. Look for different styles and brands, and read reviews to ensure that you are investing in a quality product that will last.

2.Set a budget:
Determine how much you are willing to spend on a leather backpack. This will help you narrow down your options and avoid overspending.
3.Look for sales and discounts:
Keep an eye out for sales and discounts from your favorite retailers. You may find that certain styles or brands are on sale at specific times of the year, such as during holiday sales or end-of-season clearance events.Keep an eye out for these sales to snag a great deal on leather backpack for women.
Many retailers offer discounts to customers who sign up for their email newsletters. By signing up, you can stay up-to-date on sales and promotions.

4.Consider pre-owned options:
Consignment stores, online marketplaces, and thrift shops are great places to find gently used leather backpacks at a lower price point. Just be sure to thoroughly inspect the backpack for any signs of wear and tear before purchasing.
5.Check out smaller brands:
Smaller, independent brands may offer unique, high-quality leather backpacks at a more affordable price point than larger, well-known brands.
6.Opt for faux leather:
If you're on a tight budget, consider opting for a backpack made from faux leather. While it may not have the same quality or durability as genuine leather, it can still offer a similar style and look at a fraction of the cost.
7.Use coupon codes and promo offers:
Check for coupon codes and promo offers from online retailers, such as free shipping or a percentage off your purchase. These small savings can add up over time.
8.Buy during off-season:
Purchasing a leather backpack during the off-season, such as summer or winter, can often result in a lower price point as retailers look to clear out their inventory.
9.Invest in quality:
While it may be tempting to go for the cheapest option available, investing in a high-quality leather backpack may end up saving you money in the long run. A well-made backpack will last longer and need to be replaced less often than a lower quality option.
10.Don't compromise on style:
Finding an affordable leather backpack does not mean that you have to compromise on style. With so many options available, you can find a backpack that fits your personal style and budget.

Finding an affordable women's leather backpack requires some research, planning, and patience. By following these tips and keeping an open mind, you can find a high-quality leather backpack that fits your style and budget.