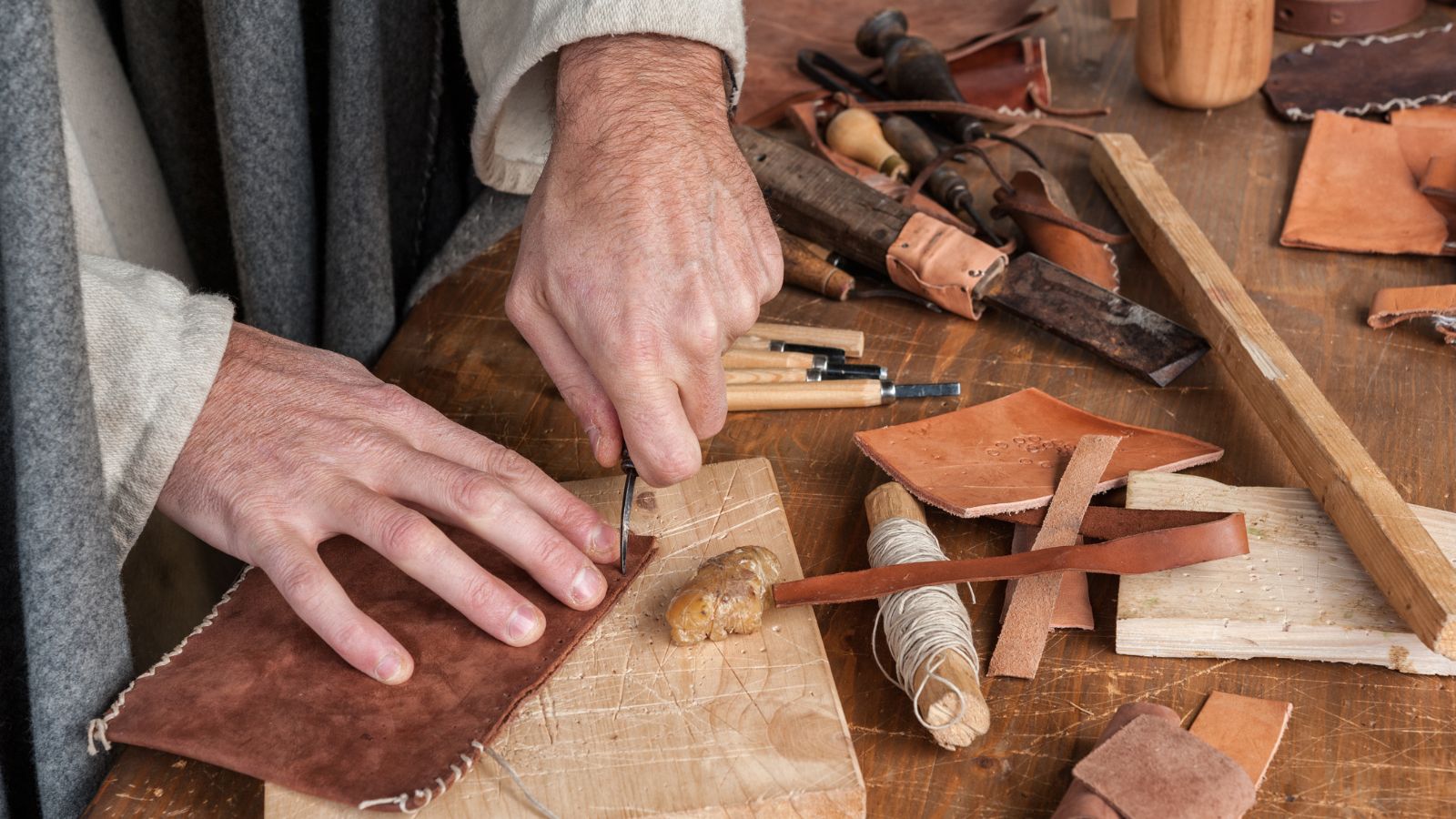 Just like an old friend
How we got our start?
To Made Long Time Use High Quality Leather Goods

It's hard to believe that what started as a hobby has blossomed into everything you see here.

In 2011, I picked up a leather working kit, bought some scrap leather and found a craftsmen job in Texas. As leather fans, late nights hunched over my bedroom desk were all in pursuit of one goal: To create something leather goods that can be use for a long time. I made a few dozen bags at my design until it was just right.

It was my wife, Tina, who convinced me that I might not be the only person struggling to create leather goods. I posted my design online, try to find affordable and durable leather textile in other country. To my surprise, a manufacture from in China reach me and we established our own brand S-ZONE in Amazon in 2012. Later we lunched our online direct store ( www.s-zoneshop.com) in 2019, trying to make friends with the people from a large range of the market.
Sold 1000+ leather tote in this winter. Click the image to view.


What makes us unique?

It has taken weeks of patience, months of practice, and years of learning, but this hobby has grown out of my bedroom and turned into a exciting business that supports me, my family, and talented people in my team. Over the past 8 years, we received lots of compliments from customers, which is our motivation to keep moving forward. We hope that each of our customers can feel that the bag is not only an accessory of a season, but also a companion of life-- just like the witness of your life and experiences.
Every day I am happy to be in my office doing what I love. I'm even more fortunate to have found such an amazing group of hard-working people. We take enormous pride in what we make, and nothing leaves our store unless we know you'll love it.On behalf of the S-ZONE Leather Bags team, thank you for your support.

Kevin C. Roman
Co-Founder and CEO
Our Vaules
Customer satisfied service
We will be focus on our customer experiences. We create lifetime business relationships by being helpful, consistent and loyal. We grow with our customers through listening and learning from their feedback.
Money worth

We believe our craftsmanship should speak for ourselves. The quality worths every penny. We stand behind our products and refuse to compromise on quality.
Business Information

US Office
FA&WT INC
39-07 PRINCE ST 
SUITE 4G
FLUSHING, NY 11354
Business email:

Click here to send email
HK Office
PO CHEONG BUILDING NO. 148-154
NAM CHEONG STREET 
KL 
HK


Manufacture office in CN:

Guangzhou Yaya Electronic Commerce Co., Ltd.
C03, Room 201, No. 63 Dekang Road, Baiyun District, 
Guangzhou, 
Guangdong,
China 
510000

Business email:

Click here to send email