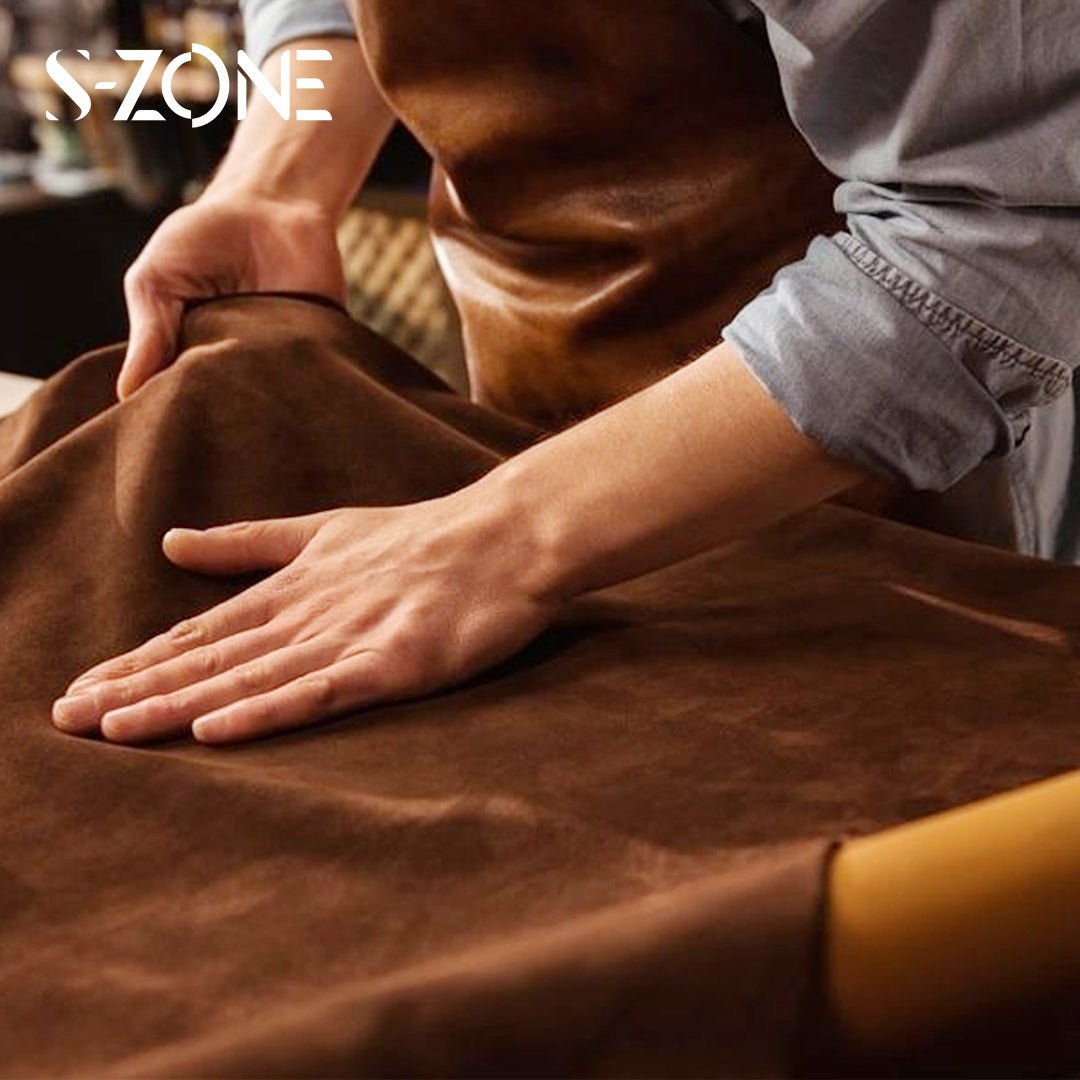 HOW TO CARE FOR YOUR CRAZY HORSE LEATHER ?
1.Clean immediately 
When your crazy horse leather gets stained, use a lightly damp cloth or towel to clean the stain. If it gets wet, use a dry cloth to clean the moisture gently.
It helps if you clean immediately as you don't want the stain to stay long on it and turn permanent. When water stays long on it, it can leave a stain.
2.If your crazy horse leather bag get wet
Simply wipe dry with a soft leather cloth.
Do not store your bag while wet.
Wipe off any moisture before storing to prevent mold or mildew.
After drying bag: Hang to dry or turn bag inside-out.
Do not use a hairdryer or any type of heat to dry your bag.
3.Don't use chemical-based cleaners
What sets crazy horse leather apart is the special wax applied to it. This wax is a natural substance that works on the fiber of the leather. If you feel the need to remove a stain, chemical-based cleaners can weaken the wax and damage the leather. Instead, use a soft cloth, warm water, and mild hand soap to remove the stain.
4.Recover the Leather Scratches
Use a towel or tissue and dip it in clean water to wipe the scratch.
5.Use leather creams or conditioners
As much as the marks and scratches on a crazy horse leather tell both the history of the leather and its use, not everyone likes them. If you want to make your crazy horse leather look as good as new, apply a leather balm or conditioner to it.
To be sure you're doing it right, you should learn how to condition your leather.
6. Special care for your crazy horse leather bag
Each bag has been designed to age beautifully – as it is 100% natural cowhide, the leather will change hue with every scratch and bump, adding to the striking vintage look our bags are famous for. This ability to change hue and retain the stunning antique luster is exclusive to Crazy Horse leather bags. Wear and tear will increase the bag's beauty - however, we recommend periodically treating your bag with leather cream or wax to preserve its softness and sheen.
To ensure your bag's ability to retain its shape, luster, and beauty for a lifetime of use we recommend:
TO AVOID STRETCHING THE LEATHER:
Limit the number of items stored in the bag over long periods.
Limit storing heavy items for long periods.
Avoid over-stuffing pockets.
      2.TO KEEP YOUR CRAZY HORSE LEATHER SOFT AND SUPPLE:
TEST a small patch before coating entire bag. Some products can change the color of the leather.
Apply a THIN, even layer of leather balm or leather wax to your bag with a soft, clean sponge.
Wipe off any excess balm (or wax) with a soft, dry, leather cloth.
We strongly recommend periodically treating your S-ZONE Bag to a coating of leather balm or wax to prevent the leather from becoming dry or cracked.
Caution: Overuse of products designed to keep leather soft can result in too much softening and may result in the bag losing its shape. 
7.The crazy horse leather for you
The highest quality leather bags, shoes, wallets, and belts are made of crazy horse leather. It is the most expensive leather in the market as it is hand-made and not processed with chemicals. If used with care, a crazy horse leather product will still be strong and firm, even after 20 years.
Tips of Maintenance
- Keep away from water, fire, oil
- Wipe in time and dry in ventilation placed if it gets water or oil
- Clean with soft brush or towel, if it gets dirty
- The material may has a little natural leather smell, but it will be disappear after you put it in a ventilated places for a few days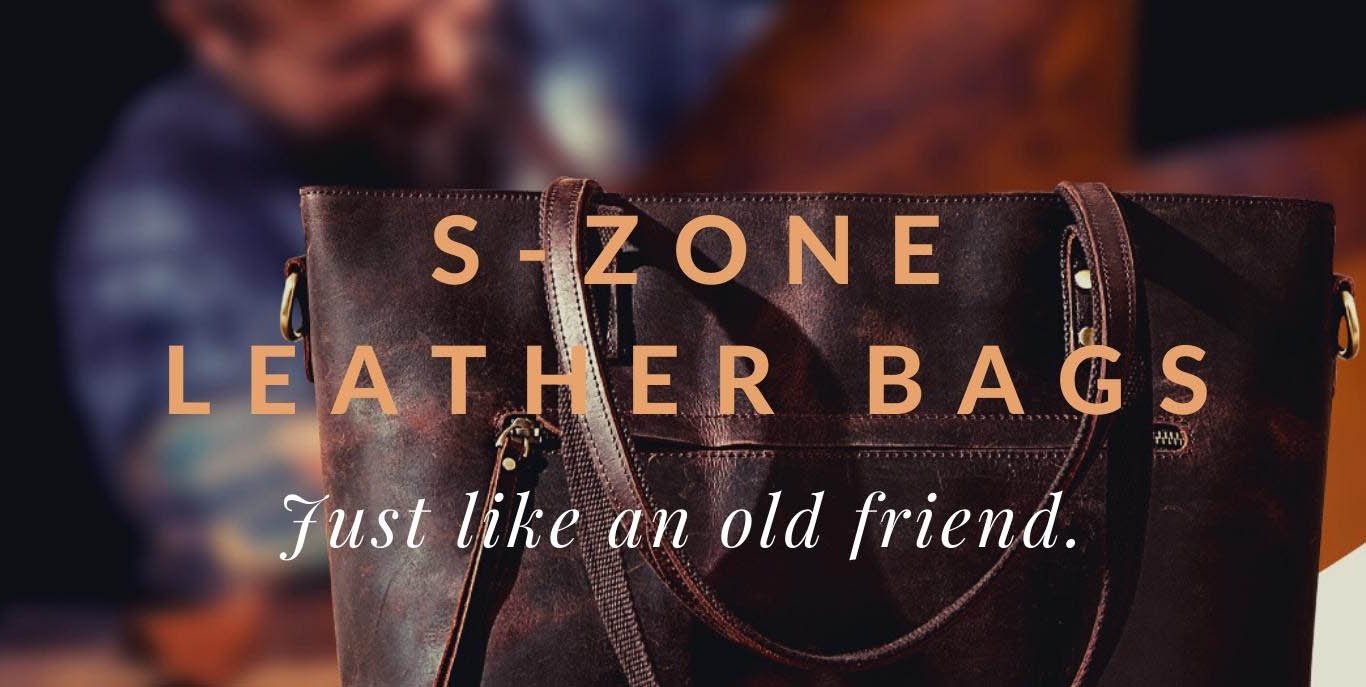 Crazy Horse Leather is actually made from the highest quality full grain cowhide which guarantees that it will endure several years of usage and abuse. Full grain cow leather is the strongest and m...
Read more