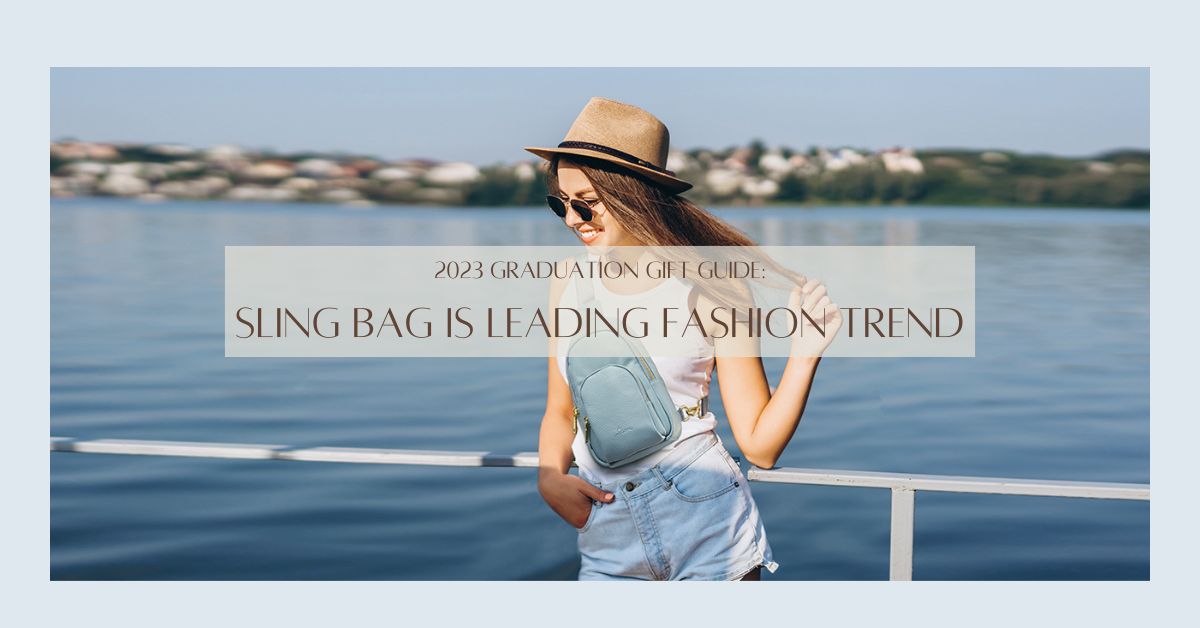 2023 Graduation Gift Guide: Sling Bag is Leading Fashion Trend
Graduation is a significant milestone in one's life, representing the culmination of years of hard work, growth, and achievement. As graduates embark on their next chapter, it's essential to find a gift that is not only practical but also symbolizes the exciting journey ahead. Among the plethora of gift options available, a sling bag stands out as an ideal choice. With its versatility, style, and functionality, a sling bag makes for a thoughtful and practical graduation gift that will accompany graduates on their future adventures.
Modern and Functional: Tech Sling Bag

In the digital age, a tech sling bag is a practical choice for graduates who are always connected. These bags are designed to accommodate laptops, tablets, and other electronic devices while providing extra padding for protection. Look for a tech sling bag with dedicated pockets and cable management systems to keep gadgets organized. Some bags even offer built-in charging ports or RFID-blocking pockets for added convenience and security. Help your graduate stay organized and powered up with a tech sling bag.


RFID Blocking Leather Sling Chest Bags
Made of top grain leather(premium GENUINE LEATHER), which is durable and high-end.
The back anti-theft zipper pocket which is equipped with advanced unique proprietary blocking material, which blocks RFID signals and protects the valuable private information stored on RFID chips from unauthorized scans.
Can be carried in many ways like front sling bag, casual daypack, cell phone purse, crossbody purse on the left or right side, fanny packs.
Adventure-ready: Outdoor Sling Bag

For the graduate with a spirit of adventure, an outdoor sling bag is an ideal gift. These bags are designed to withstand rugged conditions while keeping belongings safe and easily accessible. Look for features like water-resistant materials, reinforced stitching, and adjustable straps for added comfort. Outdoor sling bags often come with specialized compartments for items like water bottles, cameras, and hiking gear. Whether your graduate enjoys hiking, camping, or exploring new destinations, an outdoor sling bag is a reliable companion for their expeditions.
RFID Blocking Lightweight Small Nylon Sling Bag
Made of high quality nylon and reinforced stitching
The mini wallet has a hook that you can remove or hang on the bag at any time. It can be used as an EXTRA small storage space for easier access to items (Earbuds, Change).
Men's Canvas Sling Bag
Made of Canvas & PU leather trim.
This sling backpack comes with a laptop compartment to fit up to 14-inch laptop, and you could also fit your textbooks and other items in it.
Everyday Chic: Classic Leather Sling Bag
A classic leather sling bag is a timeless choice that adds an air of sophistication to any outfit. With its sleek design and durable construction, a leather sling bag is perfect for both formal and casual occasions. Opt for a neutral color like black or brown to ensure versatility, or choose a bold hue to make a fashion statement. The rich texture of leather adds a touch of elegance, and its multiple compartments provide ample space for essentials such as a wallet, phone, and keys.
Vintage Genuine Leather Sling Bag
Made of genuine leather, collocate with top-quality zippers and durable strap clip.
Fits up to 10" iPad or laptop
4 external pockets & 3 inner pockets, for you to organize your stuff and quick access with them.
Luxury Upgrade: Designer Sling Bag
For those looking to make an extravagant gesture, a designer sling bag is the epitome of luxury. High-end fashion brands offer a range of stylish sling bags crafted from premium materials with meticulous attention to detail. From iconic logos to distinctive designs, designer sling bags showcase both elegance and exclusivity. This gift choice is perfect for the fashion-conscious graduate who appreciates the finer things in life.
Designer Vintage Leather Sling Bag
Made of genuine leather, multi-Pockets design, designed to maximize the comfort of traveling.
Design with a wide adjustable shoulder strap, your shoulder will feel better and comfortable.
Personalized Sling Bag

To add a truly heartfelt touch to your graduation gift, consider a personalized sling bag. Personalization allows you to engrave your graduate's name, initials, or a meaningful quote onto the bag, transforming it into a cherished keepsake. It's a beautiful way to show your love and pride while providing them with a practical accessory. Choose a sling bag that matches their style and preferences, and then add a personalized touch to make it truly unique.
As graduates step into a new phase of their lives, a sling bag proves to be an exceptional
graduation gift
choice. Its versatility, practicality, style, and durability make it an invaluable companion throughout their journey. Whether for professional or personal adventures, a sling bag keeps graduates organized, prepared, and fashionable. The thoughtfulness behind such a gift showcases your belief in their abilities and your commitment to their success. So, celebrate their graduation by giving them a sling bag, a symbol of their bright future and all the exciting opportunities that lie ahead.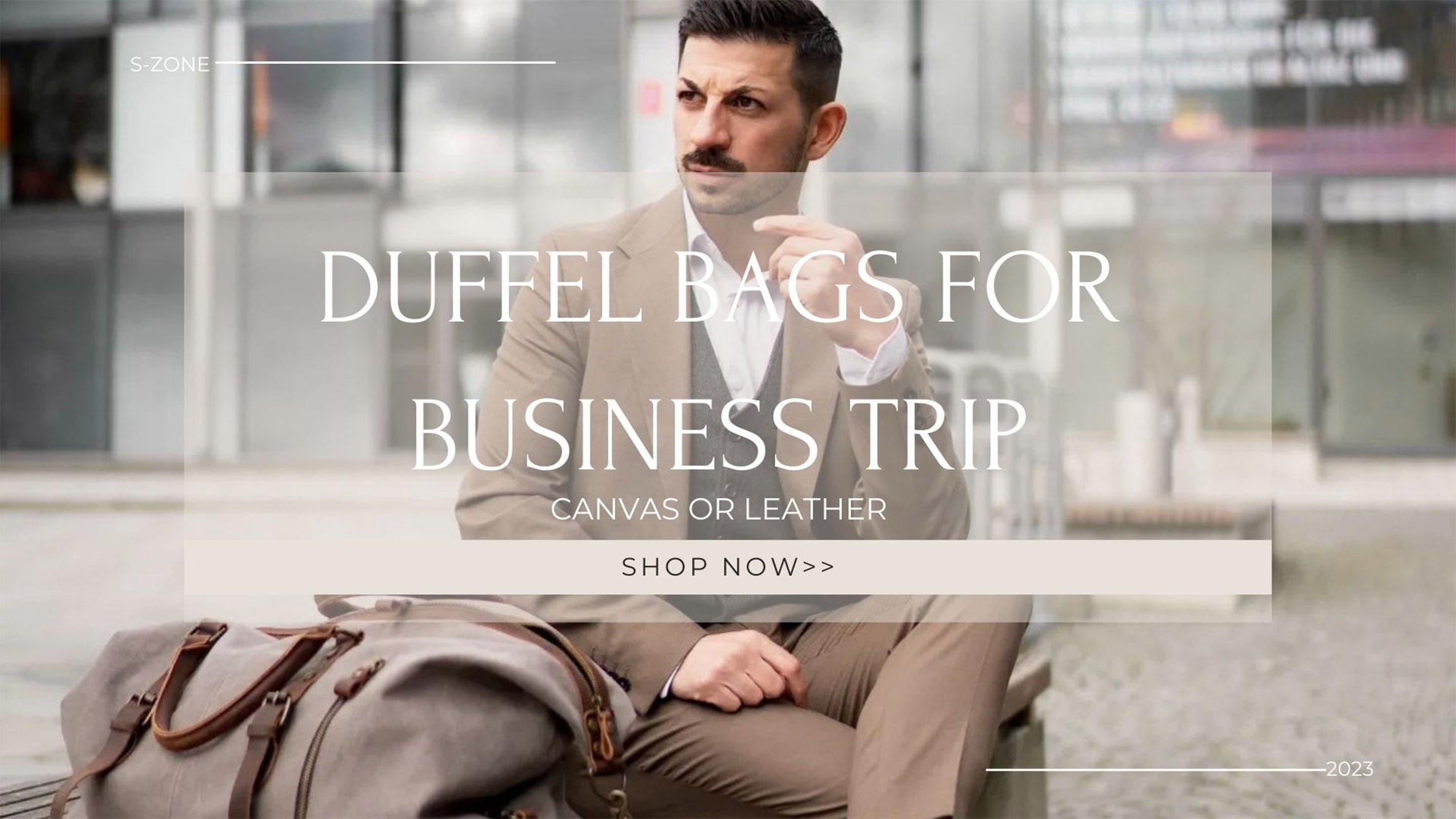 THE BEST DUFFEL BAGS FOR BUSINESS TRIP
DUFFEL BAG FOR BUSINESS TRIP When it comes to packing for a business trip, having the right luggage can make all the difference. A duffel bag is a great option that offers both style and functional...
Read more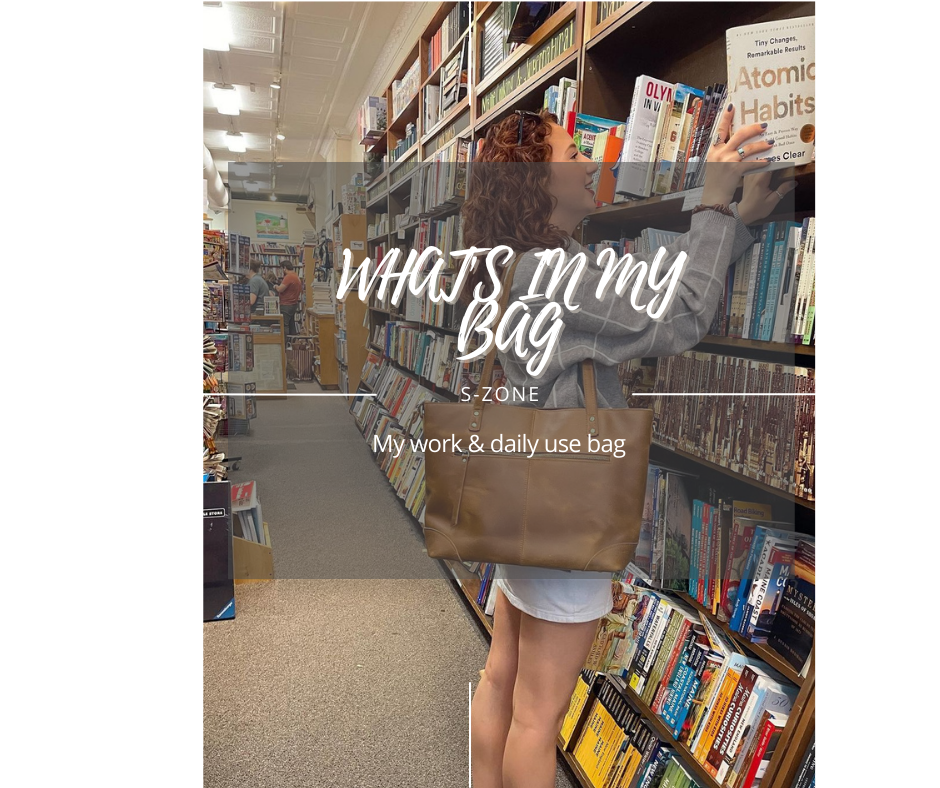 Hello everyone, today I want to share with you what's in my new tote bag. This tote bag is made of crazy horse leather and it has one main zipper compartment, one inner zipper pocket, one inner sep...
Read more